bio
---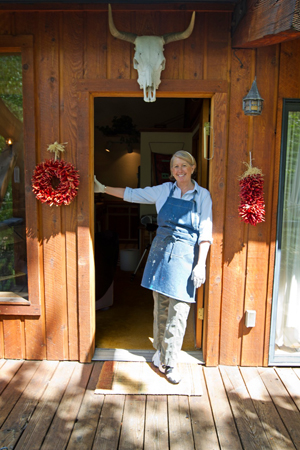 I was born and raised in Seattle and had careers in radio and magazine advertising sales and sales management; was product designer and sales manager for a family owned business in The Philippines; plus, spent over 20 years in real estate sales in both Seattle and Sun Valley, Idaho.
My college studies at the Pasadena/Seattle School of Interior Design included classes and projects in color, painting and design perspectives which all helped shape and guide my artistic pursuits of my current life.  It took me awhile but I knew my life-long desire to become a painter would eventually occur.
In 2009 I retired from the 'real' world and began to execute the changes that led me to exploring my interest in all painting mediums with well-known artists throughout the West.  Then, upon taking my first class in encaustic painting, I knew I had found my true artistic passion.  I opened my studio in Ketchum, Idaho the spring of 2010 and have been working steadily developing my skills and individual style in both the hot and cold wax mediums.
In the fall of 2013 I relocated to Taos, New Mexico, my dream for many years, and have continued to create bodies of work that concentrate on what I see in the skies, colors and landscapes of the Southwest.
© 2017 Mary Stratton